How To Use Epoxy Coatings For Your Home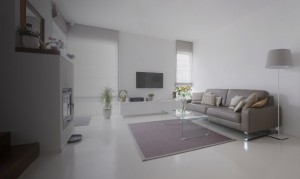 A home remodel doesn't have to involve only your living space, bedroom or bathroom. Less glamorous spaces can be transformed into warm and welcoming havens. Check out these unusual renovation ideas involving epoxy floors to get your creative ideas flowing.

No More Drab Garages

Garages are often seen as cold and damp. You can replace the concrete floors with something much more appealing. Since a garage can be between 400 and 800 sqaure feet, it's ripe for renovation. Game spaces, guest bedrooms and even apartments are popular projects that can raise the value of your home and increase your quality of life.

A Waterproof Basement

Many basements flood and force homeowners to do a messy cleanup. Coating your floors with epoxy makes them waterproof, mold and mildew resistant, and free of allergens. You don't have to replace carpet. You can simply mop up the spill to keep your home clean and healthy. If you're concerned about cold feet, some area rugs can prevent chill and add character.

A Variety of Designs

Epoxies are available in many different colors and textures. No matter your style, you can find a fit at an affordable price. Costs range from $2.00 – $10.00 per foot. Choose a metallic coating to give your floors a bright sheen or a quartz option if you want durable and slip-resistant flooring.

Consult With Professionals

Coating your floors requires prep work that can be challenging for homeowners with little experience. Machinery is necessary to remove the top layer of flooring, and the dust that results may be dangerous. Fortunately, there are professionals standing by to help make your remodeling project a success. They can do the dirty work for you and recommend coating options at different price points.

Every room in your house can benefit from epoxy floors. Completing a creative project can help you enjoy your space to the fullest for years to come.