Top 5 Reasons for Choosing Epoxy for Your Residential Project
To make your floors foolproof against scratches and scruffs, you need the proper coating. Epoxy is a popular option among homeowners and for good reason. Check out these top five benefits of epoxies.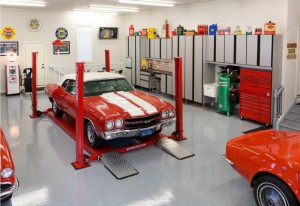 1.Improve Appearance

A luscious coat of this substance can improve the shine of your floor by 300%. There's nothing better than walking into a living space with gleaming floors to lift your mood. It's possible to mix and match different colors or make them appear metallic or marbleized.

2.Environmentally-Friendly

Epoxies are durable enough to make replacing your floors unnecessary after you paint them. Rather than worrying about installing a "green" flooring, you can simply make the floors you have last a lifetime.

3.Convenient Application

Anyone can complete a fast and easy remodel project. Epoxy takes the same amount of prep work as a paint job. Simply clean and prime your desired surface, whether it's the concrete floor of your garage or your living room, and apply a coat or two. Professionals can complete the project in a weekend for your peace of mind.

4.Cost Efficient

Certain brands of epoxies are both affordable and long-lasting. Plus, treated floors require little maintenance once a coat is applied. Homeowners can incorporate this material into their budget with ease.

5.Offers Protection

Epoxies create a stable surface with excellent traction, which prevents slips and falls. In addition, they are impact, fire and heat resistant. You can walk or run on a surface with a smaller chance of injuring yourself than on other surfaces. Your home becomes more resilient against hazards. In the event of a spill, you can clean up chemicals and dirt smoothly.

Remodeling your home doesn't have to be stressful. Epoxy floors have a plethora of benefits and can be installed by a professional team at a reasonable rate. Don't wait to get started creating a functional space that can serve you for years.