Why Do Restaurants Use Epoxy Flooring?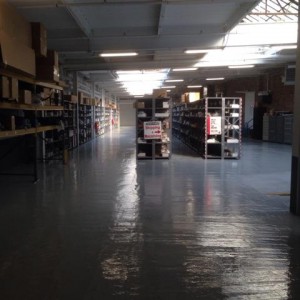 It's tough to find a good flooring option for restaurants. Whether you're a restaurant owner, or simply curious about commercial flooring, you may know some of the unique hurdles a restaurant faces. Restaurant floors see a tremendous amount of foot traffic, plenty of spills and need to be cleaned and sanitized multiple times every day. One of the best options available for restaurants is epoxy flooring. Here are some of the reasons this floor coating is a popular choice for restaurants.
Mold Resistance
Dropped food, spilled drinks and heavy foot traffic all make restaurant floors highly susceptible to mold growth. Even with constant cleaning it is an issue to be concerned about. Epoxy flooring is naturally mold resistant, so restaurants are less likely to need to replace their flooring.
Durable Surface
Scratches, scrapes and wear patterns are all unlikely with this durable flooring. Enjoy a surface that is far more durable than many other options, particularly in areas with a lot of movement. The surface is even dust and erosion resistant.
Non-Slip Flooring
Don't choose a flooring option that can be dangerous to employees and customers. Epoxy is a great option for slip-resistant flooring. Whether a restaurant uses epoxy in the kitchen or across the entire flooring, it's a safe choice for avoiding accidental slips and other mishaps. Because it comes in a variety of colors and patterns, you won't have to trade visual appeal for safety. Epoxy coatings allow you to avoid purchasing undesirable non-slip mats for kitchen and restaurant safety.
Whether you're a restaurant owner or looking for durable flooring options for other businesses, epoxy flooring is a very popular option. While epoxy can be applied on your own, it can be time consuming and difficult to achieve professional results. Contact a local epoxy and flooring expert to learn more about using this dynamic flooring for your restaurant or business.