Why Epoxy Floor Coating Is Growing in Popularity With Homeowners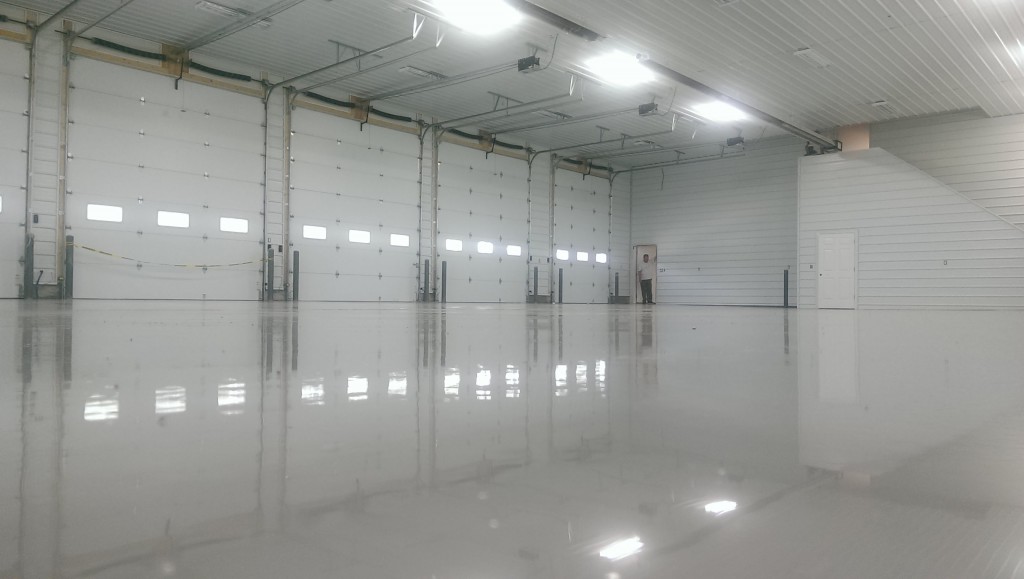 When it comes to flooring options, there are the traditional choices such as carpeting, ceramic tile or hardwood. Then there are state-of-the-art options such as epoxy floor coating. Depending on your personality and design vision, epoxy floors can either make your life easier or art a touch of art to your home. The color and design possibilities of epoxy are endless, which is why many homeowners are using it in at least part of the home.
Fantastic for the Garage
Epoxy floor coating is attractive, strong and functional for the garage. It prevents your concrete from cracking due to vehicle weight and makes wiping up snow and water a breeze. If you like to do your own car repairs or oil changes, you'll love how clean it is to work on an epoxy floor. Not only do your clothes stay clean, wiping up spill only takes a few seconds and a couple of paper towels.
Incredible for Bright Storage Spaces
You can get epoxy floor coating in virtually any color you want, including metallic finishes! Many homeowners choose white epoxy or a vibrant color because of the way it brightens up the garage. With some lighting, your garage looks incredible, turning into a space where you enjoy spending time.
Why not take advantage of your garage for well-organized storage and have more room inside the home for décor? Plus, if your teen has a garage band, epoxy takes things to the next level.
Easy for the Kitchen
Floor tile tends to trap grease, dirt and microbes in the kitchen. You can clean it, but it takes longer to scrub the grout. On the other hand, with epoxy, sweeping or mopping is a breeze. Epoxy floor coating is smooth, without cracks or spaces, so getting rid of dirt only takes a few seconds.
The benefits of this space-age material are unbelievable. And the best part is that the price is less than many other types of flooring.